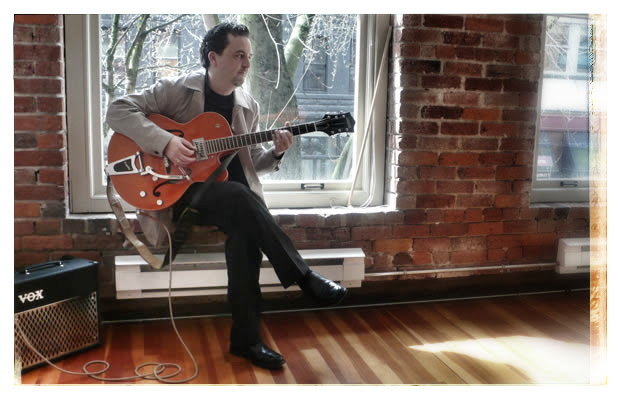 My passion for online technology is immense and I am deeply interested in the community aspect of what the internet "could" become if we as a whole are motivated to make it happen. We, us, all of us collectively as a community – a Collective. A heady, doves will fly, peace and love ideal I know. Unrealistic? Perhaps.
On top of my considerable programming and interactive design experience, I am a trusted digital strategist and advisor. A rare hybrid of left and right brain thinking, I spend a significant amount of time researching online technology and have a deep interest in social platforms.
For most clients, design is the fun part of a project. It's exciting to choose colors and pontificate palette decisions. And it's tempting to start there.
My counsel is always to take a step back and consider critical business issues. Ask key questions. Then let the answers inform the choices.
I am a dynamic figure, often seen scaling walls and crushing ice. I have been known to remodel websites on my lunch breaks, making them more efficient in the area of client retention. I translate online slurs for legacy media refugees, I write award winning Ello posts, I manage time efficiently.
Occasionally, I tread water for three days in a row. I woo everyone with my sensuous and godlike banjo playing, I can pilot projects up severe inclines with unflagging speed, and I cook Thirty-Minute Brownies in twenty minutes. I am an expert in nothing, a veteran in all things, and an outlaw on Reddit.
Using only a Kingelon N8000 Android phone (low on battery) and a large glass of water, I once single handedly defended a small village in Farmville from a ferocious army ported over from Clash of Clans. I play Twitter troll with kindness, I was scouted by mySpace, I am the subject of numerous documentaries. When I'm bored, I build large gantt charts in my yard. I enjoy urban bottle picking. On Wednesdays, after work, I repair electrical appliances free of charge, mostly VCRs.
I am an abstract LinkedIn artist, a Classmates analyst, a Snapchat auteur and a ruthless bookie.
Critics worldwide swoon over my original line of Periscope evening wear. I don't perspire. I am a online citizen, yet still receive no fan mail. I have been caller number nine and have won the weekend passes. Last summer I toured Serbia with a traveling centrifugal-force demonstration. My Instagram account is now closed.
My deft online campaigns have earned me fame in international botany circles.
Children trust me. I can hurl online comments at small moving objects with deadly accuracy. I once read The People's Platform, Information Doesnt Want To Be Free, and Converge in one day and still had time to refurbish an entire Facebook campaign that evening. I know the exact location of every item on Etsy. I have performed several covert operations with CIRA.
I sleep once a week; when I do sleep, I sleep in a chair. While on vacation in Canada, I successfully negotiated with a group of online trolls who had seized a small bakery's Facebook page. I balance clients needs with their wants, I weave via automation, I dodge terms of service, I frolic, and my bills are all paid.
On weekends, to let off steam, I participate in full-contact yoga. Years ago I discovered the meaning of life but forgot to save the file. I breed prize-winning retweets. I have won hashtag fights in San Juan, inbound competitions in Sri Lanka, and spelling bees at the Kremlin.
But I have not yet worked for …
Note: Copy is originally adapted from email meme (1993) written by Hugh Gallagher.
So What Do You Do?
I plan,create and actualize strategies within digital platforms to drive customers to the point of purchasing product, filling >the cart, engaging with social channels or driving conversion to physical locations. Understanding and monopolizing these conversion paths ultimately delivers a property that provides measurable results. These results can then be evaluated to continually improve, revise and reiterate strategy in turn monopolizing all available paths of conversion.
My experience as an interactive designer, programmer, business owner and educator assist in providing deep comprehension into both the form and function of today's digital channels. This past experience and deep functional knowledge is a crucial strength when providing strategic insight and recommendations.
Specialties:
understanding the difference between digital strategy and tactics
assisting clients in understanding detailed technical concepts in straight forward, non-technical terms by avoiding industry acronyms
a skilled interactive designer, who has worked with world scale brands
strong team builder
a deep personal interest in online social platforms